Okinawa Main Island North
Marine Activity
★Limited-Time Offer:Original price ¥7,700 → Now ¥6,500!
★FREE-of-charge Services:
Diving Professionals +Photo download+ Towel Rental+ Rental equipment+Shower

■Marine Walk
1. Non swimmers welcome
2. With the use of a helmet that supplies oxygen to the walker, you'll be able to take a leisurely walk underwater
3. Keeping your head dry with your glasses and makeup on!
4. Totally perfect for the whole family members

■Nago Kouki Beach
1. The meeting place is located at Kouki Beach which is a natural white sand beaches and around 1 km.
2. Good for relaxing on the beach after tour.
3. Provide many actives (must book in advance)

■Certified guides ensure professionally your safety underwater every step of the way.

■Recognized as the water safety store by the Okinawa prefecture government.

■FREE-of-charge Services
1. Photo Download
2. Towel Rental
3. Toilets / Shower

■Book this tour get discounted prices on the second activity options provided below :
1. Parasailing : Original Price JPY 7,700 → JPY 4,500
2. Jet Active 3 (Banana boat, Super Marble, and Biscuit Drift) : JPY 6,050 → JPY 3,000


Show more
Attention point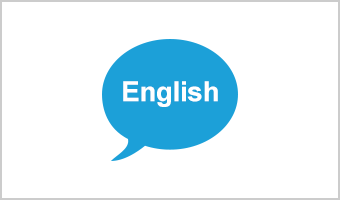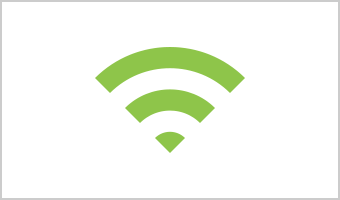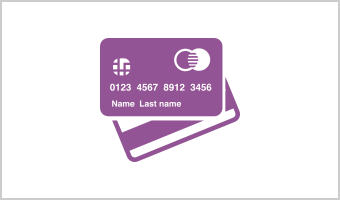 Plan detail

Availability

From March 1st to September 30th, 2021
【AM】09:00、10:30
【PM】13:00、14:30
【Jul-Sep only】16:00
*Guest must be at the meeting place at least 30 minutes before the departure time.

Price

Original Price JPY 7,700 → JPY6,500

★Book it now and get discounted prices on the second activity options provided below:
1. Parasailing: Original Price JPY 7,700 → JPY 4,500
2. Jet Active 3 (Banana boat, Super Marble, and Biscuit Drift): JPY 6,050 → JPY 3,000
*Note:Discounted prices only offer same person who takes Marine Walk.

Participant Qualifications

1. Age Limit: 8~65 years old.
 *Minors (18 years old below) must be accompanied by a guardian to participate.
 *For guest who age 55 or more, staff will do a measured blood pressure before join tour. Please be understanding of this.
2. Shoulder must be more than 38 cm.
3. Weight must be under 100 kg.
4. Please make sure will not take a flight on the same day with Marine Walk.
5. Be physically fit. Before making a reservation, please READ carefully our

Health Check List

.
 *If any of these items apply to you, please email us immediately for proper guidance.

Inclusion

✔︎ Boat transfer fee
✔︎ Shower
✔︎ One rental tower

Duration

Around 20 minutes for marine walk experience
Around 40-80 minutes for the whole activity
*The specified time may be changed due to a (sudden) unfavorable weather condition.
Note

1. Wearing of swimwear ahead of time is highly recommended.
2. Wearing high heels is strongly prohibited to avoid unnecessary accidents on the boat. Use beach slippers instead.
3. Bring extra clothes for changing.
4. For motion sickness, taking a seasickness pill 30 minutes before boat departure is highly recommended.
5. Please don't consume any alcohol before the activity. It is non Refundable if the guest is under the influence of Alcohol, and management have a right to refuse guest join the tour.
6. As location is subject to change due to weather and sea condition. Meeting place is either at Kise Beach Palace Hotel or Kouki Beach, the information will be sent via email one day ahead prior to the scheduled day.
Schedule

Activity Flow
1. Registration
2. Gearing up
3. Briefing
4. Departing to the Marine Walk area
5. Underwater Walking Experience (Around 20 minutes)
6. Returning back to the shop
7. Changing clothes.
Cancellation Policy

< Free cancellation fee >
・For rescheduling or cancellation, you must do so a minimum of 3 days in advance to avoid any fees.

< Full Charge Condition >
・Cancellation is made less than 48-hour notice from trip date;
・NO SHOW or Unable to turn up at the designated meeting location and time on trip day for any reason;
・Failure to disclose existing or past health conditions when booking was made, SEASIR Ltd. reserves the right to disqualify guest in joining the trip and it's non-refundable.
 *Before making a reservation, all participants must READ carefully

Health Check List

on this tour page before trip date. If any of these items apply to you, please email us immediately for proper guidance.

< Payment Refundable Condition >
・If trip cancellation is declared by Marine Club Berry due to bad weather/sea condition, guests may reschedule the activity or GET A REFUND.
Location

Meeting point

Please use this phone number 0980 54 8155 key in the Car Navigation system or use this

MAP CODE 206444213 *85