【Dive & Stay Package】AKA Island 3-Day-2-Night Stay
Okinawa Main Island South/Remote island
Dive & Stay/Fun Diving/SEASIR
Diving holidays are made simple! We've made your life a little bit easier with a full dive package which includes ferry, accommodation, meals and diving. All you have to do is book a flight as we organize the rest!

★ Aka Island
✔ Aka Island is one of the islets of Kerama Islands, Japan's National Marine Park. Its surroundings, referred to as "Kerama blue", are some of the most pristine marine domains on the planet with 20 to 50m visibility on sunny days. It has become a destination for divers worldwide. With an average temperature of approximately 20°C (68°F), you can enjoy aquatic fun almost all year round even in the winter.
✔ The chances of swimming with different species of sea turtles – the green sea turtle, the loggerhead sea turtle, and the hawksbill sea turtle.
✔ There are more than 50 diving points around Aka island suitable for beginners to advanced divers. It just takes around 20 mins to a diving points. However, some diving points are exclusive for local dive shops' visitors.
✔ Aka island is unique for being populated by a number of deer, which are originally transported from Kyushu 400+ years ago. They are very much visible early in the morning or late in the afternoon.

★ SEASIR Aka
✔ Certified PADI Five Star Dive Resort.
✔ Dive shop with restaurant and accommodation.
✔ 3 company-owned boats.
✔ Local professional diving instructors. English is available.
✔ Offer local cuisine.


Show more
Attention point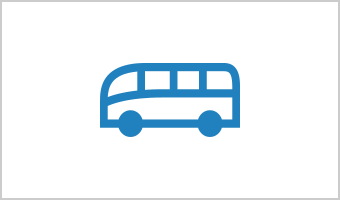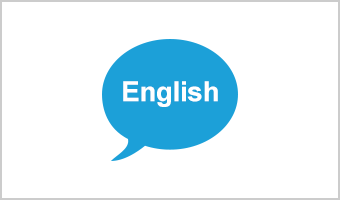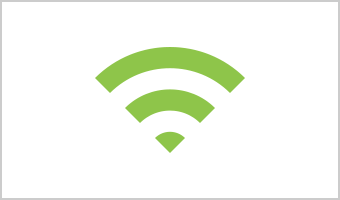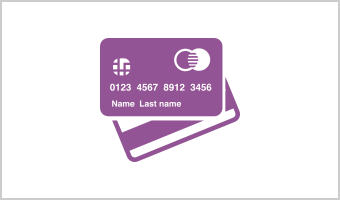 Plan detail

Participant Qualifications

1. Introductory diving:age limit 10-60
2. Fun diving : No age limit.
  a) Divers must have at least an Open Water license
  b) Additional fee of JPY 3,000 for 'Refresher Diving Course'. This is a prerequisite for divers who haven't been diving for the past 12 months with less than 30 dives or divers who are less confident about their diving skills.
3. Be physically fit. Before making a reservation, please READ carefully our

" Health Check List "

. *If any of these items apply to you, please email us immediately for proper guidance.

Standard Diving Package Schedule

Price

*Prices are in JPY per person.
*For Free & Easy Package, at least one must join the "Standard Diving Package" for each room.
*2021 Peak Seasons:4/29-5/5,7/22-7/25,8/6-8/15,9/17-9/26

Diving Package Price Detail

【Inclusion】
✔ Private transfer from Naha airport or Naha hotel to Tomarin Port (one way only)
✔ Naha ⇔ Aka island Round trip Boat Ticket
✔ Transfer Aka pier ⇔ SEASIR Aka 
✔ 2-night stay at SEASIR AKA Pension
  *We provide free room upgrade service if there are available rooms. 
   1-person booking : Single Room (Shared Facilities) upgrade to Double room (Ensuite) 
   2-people booking : Double room (Ensuite) upgrade to Triple room (Ensuite). 
✔ 6 Meals for 3 days
✔ 5-tank guided boat diving for certified divers including tanks, weights, and dive guide.
✔ 3-intro dives + 1 snorkeling for non-certified divers including a guide and full equipment rental.
✔ Japan Travel Insurance (Coverage starts from ferry departure to returning to Naha City.)

【Exclusion】
✘ Flight Tickets
✘ Fun diving Equipment 
 * If diver needs to rent diving equipment, one must book in advance. Please click for

" Equipment Rental Price List "

.

Room Facility
Note

【Preparation Notes】
・Must bring:Passport or Japan Residence Card、Extra Clothes、Swimsuit
・Diver must bring:Certification card、dive computer、own equipment、Underwater Torch light (If you plan of joining the night diving).
・If you are worried about motion sickness, taking a motion sickness pill 30 minutes or an hour before the boat departs is highly recommended. (Motion sickness pills are unavailable at shop.)
・ Guest may reschedule date or get a refund if ferry is canceled due to dangerous sea condition.

【Accommodation Info】
・Check-in from 4PM / Check-out up to 10AM 
 *If you like to extend the check-out time, an additional fee will be charged for extensions. Please ask the front desk staff one day ahead.  
・Bike rentals are available for 5hr JPY 500 or full-day JPY 1,000. Please ask the front desk staff for details.
・Water supply is limited on the island, so please help conserve water. 

【Diving Tour Info】
・Please don't consume any alcohol before the activity. It is non-refundable if the guest is under the influence of alcohol. The management has all the right to deny guest from joining the tour.
・If diving tour is canceled by the management due to weather or dangerous sea condition, JPY 6,000 per dive is refundable (the refund will be processed into your account).
・Please be reminded that there's a 24-hour rest requirement right after diving before taking a flight to avoid decompression sickness.
・For fun diving participants, wearing of a dive computer is requested (DC Rental is available at the shop).
・For fun diving participants, 2nd day 3-Fun dives can be changed to 2-Fun dives and 1-Night dive. Night diving is decided one day before the trip. Please inquire at the front desk upon arriving for details.
Cancellation Policy

☞ For rescheduling or cancellation, it must be done at least 15 days in advance to avoid any fees.

☞ Cancellation Fee 50% of the full amount :
・8-14 day cancellation prior to the trip date

☞ Full Payment Non Refundable Conditions :
・0-7 day cancellation prior to the trip date
・Failure to disclose any existing or past health condition. *Before making a reservation, all participants must READ carefully "Health Check List" on this tour page before trip date. If any of these items apply to you, please email us immediately for proper guidance.
・If the boat captain or any of the boat staff suspects an individual's or a group's behavior which may jeopardize other guests and/or the overall safety measures, for instance, the guest is tested positive under the influence of Recreational Drug or Alcohol.

☞ Reschedule date or get a refund :
・Ferry is canceled due to bad sea condition.
・Diving trip is canceled by management due to unfavorable weather or dangerous sea condition.
*For safety reason, management may canceled the trip at last-minute if sea condition is suddenly getting worse.
Location

Meeting point

Please use this phone number 098-868-4567 key in the Car Navigation system or use this

MAP CODE 33 187 338*11