【Dive & Stay Package】Kerama Diving+Myplace Guesthouse 3-Day-2-Night Stay
Okinawa Main Island South
Dive & Stay/Fun Diving/SEASIR
Spice up your stay at MyPlace Guesthouse with an exciting diving package tour in Kerama Islands for an affordable price!

★2-night stay at Myplace Guest House
★1-day Kerama boat diving 3 dives + Lunch + Transfer service
★a solo diver is also welcome

▶︎ MyPlace Guesthouse
‣English-speaking staff
‣Free Parking
‣Rental Bicycle
‣A-minute walk to Tomarin Port

▶︎ SEASIR 1-Day Kerama Boat Diving
‣3 dives
‣Lunch Box
‣Transfer service
*A solo diver is also welcome


Show more
Attention point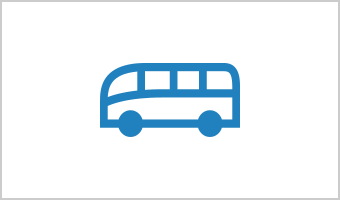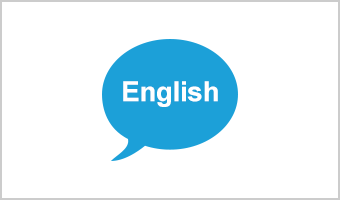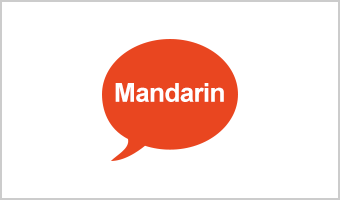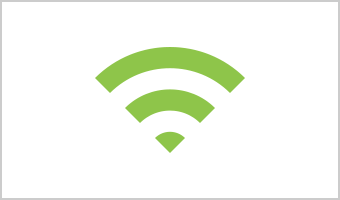 Plan detail

Participant Qualification(s)

A participant must be
1. 12 years old and above.
2. Physically fit.
*Before making a reservation, please refer to the link below for our health checklist. If any of these items apply to you, please email us immediately for proper guidance.


Health Check List

Price

【Myplace Guesthouse Kerama Diving Package 3-Day-2-Night Stay】
Day 1 - Check in time 15:00~22:00
Day 2 - SEASIR Kerama boat diving 3 dives + Lunch + Transport Service
Day 3 - Check out time before 10:00 AM

*All prices are in JPY per person.
*Deluxe Twin Room package is good for 2 people.So, for single occupant or solo traveler, it has an additional cost of JPY 3,600/night.

【Room facilities】
1. Single Room - A double bed for single use. Common lavatories and shower booths (gender separated) are available on the same floor. (Room facilities : A/C・TV・Desk・Hairdryer・Towel・Slipper)
2. Deluxe Twin Room - 2 semi-double beds with private shower & toilet inside the room and offer view on the harbour. (Room facilities : A/C・TV・Refrigerator・Sofa・Electric kettle・Hairdryer・Towel・Tea set・Hotel amenities)
3. Dormitory Room - Equipped with 3 capsule styled bunk beds, with a shower and a toilet. Accommodate maximum is 6 people for a dormitory Room. (Room facilities : Shower and toilet, A/C, Reading-light, Private mini-fan, Privacy curtain, Electronic plug, individual security lockers.)

Package Inclusion(s)

✔︎ 2-night stay at Myplace Guesthouse
✔︎ 3-tank guided boat diving for certified divers
*Two intro dives + snorkeling for non-certified divers
✔︎ Lunch Box is available for the diving trip only
✔︎ Pickup/Drop-off service (Roundtrip: MyPlace guesthouse to Diving shop)
✔︎

Package Insurance

(Coverage starts from checking in until checking out at Myplace guest house.)

Package Exclusion(s)

✘ Air ticket
✘ Airport transfer (4-seater JPY4,000 / 9-seaster JPY6,000 for one way. *Note: There may have Late night/early morning surcharge.)
✘ Scuba Diving Equipment (For full rental JPY4,800 per day)
Note

1. Please put your swimsuit on ahead of time or before going to diving reception.
2. For diving tour, bring extra clothes for changing.
3. Wearing high heels is strongly prohibited to avoid unnecessary accidents on the diving boat. Please use beach slippers instead.
4. For diving tour day for motion sickness, please be advised to eat something an hour before the departure. Better yet, take a seasick pill 30 minutes before the departure.
5. For diving tour, A lunch box for vegetarians is available upon request. Please note it on the booking form.
6. Myplace guest house check-in time is 15:00-22:00,check-out time is before 10:00 AM. Please contact us or Myplace Guest House at least one day before 16:00 if you planed check-in after 22:00 on the day. Then Myplace Guest House will send you an email for the late check-in information.
Schedule

3 days 2 nights
Day 1 - A personal arrangement at Myplace guesthouse (check in time after 15:00)
Day 2 - SEASIR Kerama boat diving 3 dives + Lunch + Transport Service
Day 3 - Check out and personal arrangement to the airport (check out time before 10:00 am)
Cancellation Policy

☞ Cancellation Fee 50% of the full amount :
1. 8 to 14-day cancellation prior to the chartered date.

☞ Full Payment Non Refundable Conditions:
1. 7-day cancellation prior to the chartered date.
2. Failure to disclose any existing or past health condition. Please refer to the Health Check List for details.
3. If the boat captain or instructor suspects an individual's or a group's behavior who may jeopardize other guests and/or the overall safety measures.
4. If the guest is under the influence of Recreational Drug or Alcohol.

☞ Refundable Condition:
1. Cancellation is done by the management due to weather or dangerous sea condition.
2. Cancellation is done due to natural disasters such as typhoons, earthquakes, tsunamis and the like which are inevitable occurrences.
Location

Meeting point

Myplace Guest House : 沖縄県那覇市泊3-1-8

Please use this phone number 098-866-3851 key in the Car Navigation system or use this

MAP CODE 33 187 660*52