Okinawa Main Island North
Fly/SEASIR
Parasailing is one of the most popular aerial activities in Okinawa. With the support of the professional staff, you can easily fly as high as 40 to 50 meters above sea level while enjoying the overlooking beautiful sea of Okinawa. Come and create great memories on the island as you take Okinawa parasailing journey!


Show more
Attention point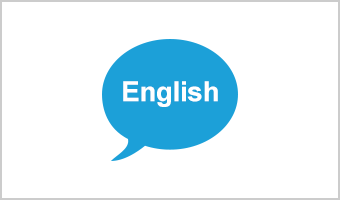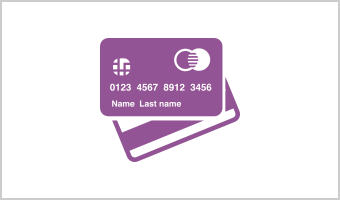 Plan detail

Qualified Participants

1. Minimum number of participants:2 people
2. Age limit:5 ~ 65 years old *Age 18 or under are required to be accompanied by a guardian.
3. Height limit:more than 120 cm
4. Weight limit:20kg - 120kg
5. Be physically fit. Before making a reservation, please READ carefully our

Health Check List

. *If any of these items apply to you, please email us immediately for proper guidance.


Charge

Original Price JPY 7,700 ⇒ JPY6,500

★Book it now and get discounted prices on the second activity options provided below:
 1. Marine Walk : Original Price JPY 7,700 → JPY 4,500 *March-September only
 2. Jet Active 3 (Banana boat, Super Marble, and Biscuit Drift) : JPY 6,050 → JPY 3,000
 *Note:Discounted prices only offer same person who takes Parasailing.

Inclusion

✔︎ Boat Fees
✔︎ Insurance

Meeting Time

【AM】09:00、10:30
【PM】13:00、14:30
【Jul-Sep only】16:00
*Guest must be at the meeting place at least 30 minutes before the departure time.

Duration

Around 7-8 minutes (flying experience)
Around 40-80 minutes (the whole activity)
*The specified time may be changed due to a (sudden) unfavorable weather condition.
Note

1. Ideally, a maximum of two participants for each flight. However, a solo flight might be available depending on the participant's weight and sea condition.
2. An automatic cancellation of the activity is inevitable due to a bad weather or a sudden deterioration of sea condition.
3. Please wear your swimsuit or put on your beach attire before coming to the meeting place to save time and bring extra clothes to change after the activity.
4. Wearing high heels is strongly prohibited to avoid accidents on the boat. Please use beach slippers instead.
5. Please keep your personal valuables on your own. The company is not liable for any loses on the boat.
6. For motion sickness, taking a seasickness pill 30 minutes before boat departure is highly recommended.
7. Please don't consume any alcohol before the activity. It is non Refundable if the guest is under the influence of Alcohol, and management have a right to refuse guest join the tour.
8. As location is subject to change due to weather and sea condition. Meeting place is either at Kise Beach Palace Hotel or Kouki Beach, the information will be sent via email one day ahead prior to the scheduled day.
Schedule

① Meeting at Shop
② Filling out a registration form with a brief orientation
③ Going to the parasailing area by boat.
④ Parasailing briefing & putting on flight equipment
⑤ Flying experience for 7-8 minutes
⑥ Returning back to the shop
Cancellation Policy

< Free cancellation fee >
・For rescheduling or cancellation, you must do so a minimum of 3 days in advance to avoid any fees.

< Full Charge Condition >
・Cancellation is made less than 48-hour notice from trip date;
・NO SHOW or Unable to turn up at the designated meeting location and time on trip day for any reason;
・Failure to disclose existing or past health conditions when booking was made, SEASIR Ltd. reserves the right to disqualify guest in joining the trip and it's non-refundable.
 *Before making a reservation, all participants must READ carefully

Health Check List

on this tour page before trip date. If any of these items apply to you, please email us immediately for proper guidance.

< Payment Refundable Condition >
・If trip cancellation is declared by Marine Club Berry due to bad weather/sea condition, guests may reschedule the activity or GET A REFUND.
Location

Meeting point

Meeting place is either at Kise Beach Palace Hotel or Kouki Beach, the information will be sent via email one day ahead prior to the scheduled day.
集合地點可能於 喜瀨海灘 或 幸喜海灘 ,供應商將於活動前一日郵件通知您確定的集合地點。

①喜瀨海灘 Kise Beach Palace Hotel 1F (Marie Club Berry Counter櫃檯)
・地址 Address : 115-2 Kise, Nago-shi, Okinawa (名護市字喜瀬115-2)
・導航電話 Tel : 0980 52 5151
・汽車導航 MAP CODE : 206 413 799*01
・Google Map : https://goo.gl/maps/aGtrz9txKM92

②幸喜海灘 Kouki Beach
・地址 Address : 117 Kouki, Nago-shi (名護市幸喜117)
・導航電話 Tel : 098 054 8155
・汽車導航 MAP CODE : 206 444 213*85
・Google Map : https://goo.gl/maps/tnRwXtT6sUJ2